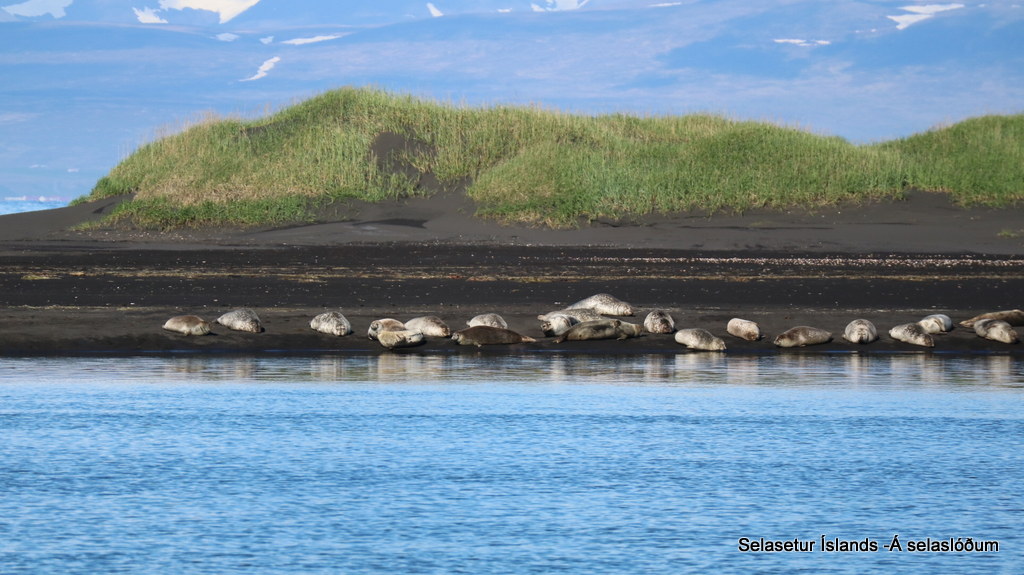 A new population estimate for Icelandic harbor seal and hunting policy advice are available in the project between the Icelandic Seal Center (ICS) and The Marine and Freshwater Research Institute (MFRI). MFRI and ICS recommend that direct hunting of harbor seals remain limited and that improved measures be taken to reduce seal bycatch in net fisheries, to allow the seal population to reach the management threshold set by the government. Additionally, the MFRI and ICS recommend that measures be taken to limit human disturbance of harbor seals where possible, especially during the pupping and molting season from May-August.
Link to the advice—Icelandic only.
The advice is based on the recently completed harbor seal population size estimate conducted by the MFRI, in conjunction with the Icelandic Seal Center. The estimate is based on an aerial census conducted in the summer of 2020.
According to the estimate, the harbor seal population is about 10,300 animals, which is 69% less than in the first estimate in 1980. The estimate shows an increase of 9% over the last calculated estimate from 2018. The results from recent years suggest that the population is fluctuating around a historical minimum. According to the government's management objectives, the minimum threshold should be 12,000 seals. Since the results of the new estimate are 14% below the threshold, further conservation measures are necessary.
A more detailed description of the 2020 census, divided by regions and compared to previous censuses is available in a new report published in the journal Marine and Freshwater Research (Haf- og vatnarannsókir).