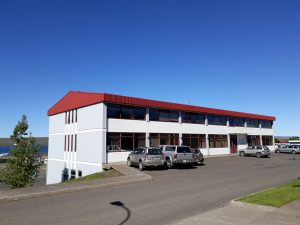 The Icelandic Seal Center's research department formally began operations in 2009. The department has five full-time specialists as well as assistants and research students who are hired on projects, especially during the summer. The department operates in three areas; Seal Research Department, Tourism Research Departmnet and Department of Natural Sciences.
One of the Icelandic Seal Center's main objectives is to strengthen research connected to seals and nature based tourism, both in the Húnaþing vestur region as well as nationally and internationally.
Researchers' offices are located on the top floor at Höfðabraut 6 in Hvammstangi.
Department of Natural Sciences