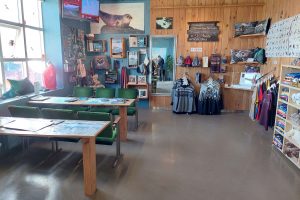 In addition to the Seal Museum, the Icelandic Seal Center is also an information hub for tourists and visitors of all types. Our reception staff are trained to provide you with all the information you could be seeking about the Vatnsnes area, including (but not limited to) where and when you have the best chance to see seals hauled out, timing of the tides, information about the weather and road conditions, and maps, books, and booklets about local attractions.
It should be noted that we do not have live seals. You have to go out into nature, and drive e.g. to Illugastaðir and Ósar next to Hvítserkur on Vatnsnes to see live seals.
We are ready to receive you!
---
Seals
The best time to see seals is around low tide. Seal-watching experience from shore, is very good in Vatnsnes peninsula in North Iceland. Two locations, , Illugastaðir and Hvítserkur, are reliable for seeing seals year-round.
---