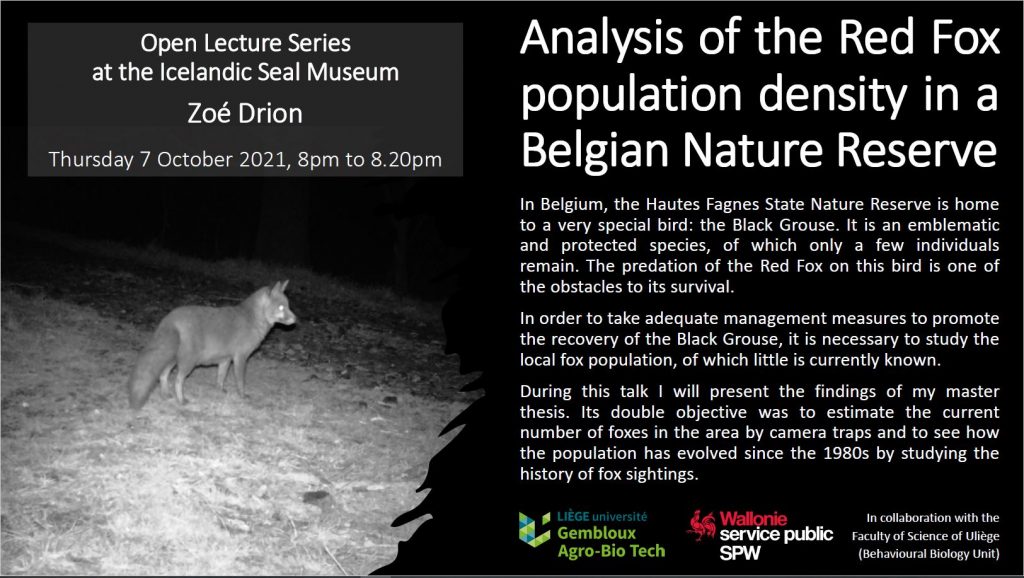 In Belgium, the Hautes Fagnes State Nature Reserve is home to a very special bird the Black Grouse It is an emblematic and protected species, of which only a few individuals
remain The predation of the Red Fox on this bird is one of the obstacles to its survival.
In order to take adequate management measures to promote the recovery of the Black Grouse, it is necessary to study the local fox population, of which little is currently known.
During this talk I will present the findings of my master thesis. Its double objective was to estimate the current number of foxes in the area using camera traps and to see how the population has evolved since the 1980's by studying the history of fox sightings.