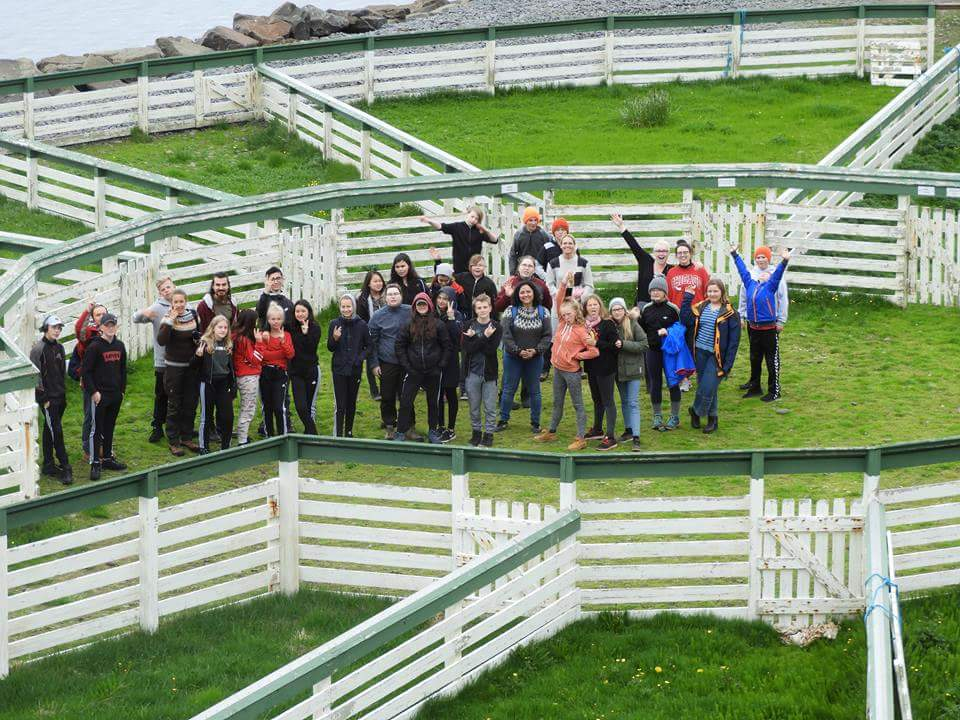 In 2018 Húnaklúbburinn invited a youth group from Sweden to join us in Hvammstangi to learn about each other's culture and our connection with nature. The project was funded by Erasmus+ and supported by Húnaþing vestra, Félagsmiðstöðin Órion, Hólar University College, and the Icelandic Seal Center. This project was marked as a "Good Practice Example."
Projects such as Húnaklúbburinn are a great example of university-community partnerships that sees communities as intellectual spaces. Húnaklúbburinn's collaborative efforts enable the youth, and those who are interested in strengthening youth programs, to participate effectively in their community to achieve a common good.
Húnaklúbburinn is a children's nature club, established in 2016 for the youth of Húnaþing vestra, with the purpose of connecting youth and nature by using a combination of environmental education and nature-based recreation. It has two basic principles, that children have the right and responsibility in shaping their own futures and the futures of their communities; and that children develop a genuine appreciation of the natural environment—and a sense of their own competence—through direct interaction with nature.
Jessica Aquino manages and directs Húnaklúbburinn. She is also an Assistant professor at Hólar University College and is Head of the Tourism Research Department at the Icelandic Seal Center.