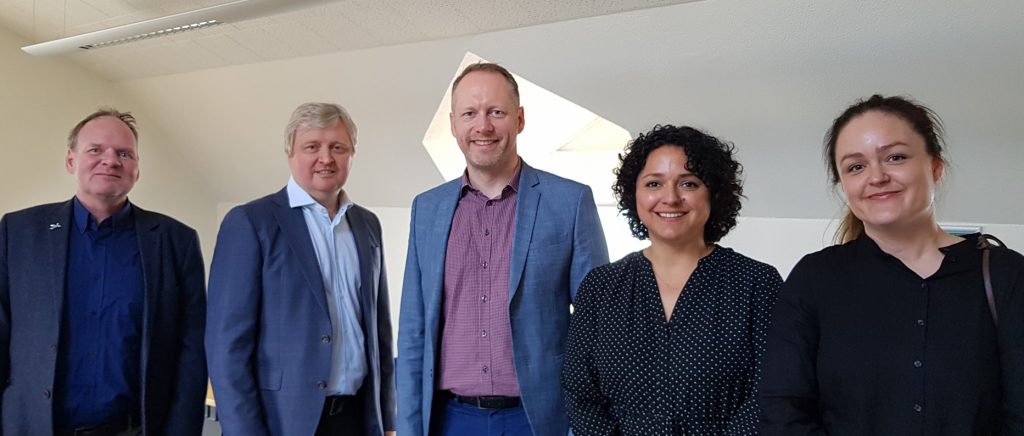 The Icelandic Seal Center, in coordination with the Northwest Iceland Nature Center, Hólar University, and the Marine and Freshwater Research Institute are happy to announce grant funding allocation through the Climate Fund (Loftlagssjóður) for the project Youth for Arctic Nature. 
Youth for Arctic Nature is a youth lead empirical research project through which young people in Northwest Iceland will work with local and regional scientists on monitoring wildlife. Youth will generate essential and significant monitoring data for research as well as important educational materials for school and youth groups. The project's objectives are to create an awareness of climate change through hands-on learning about monitoring various species, how environmental changes may affect those species, and how to combat those negative impacts. The main target audience is children in grades 5-8 in the Northwest of Iceland and will also include teachers, scientists and other relevant stakeholders. In addition, the project includes multi-stakeholders at the local, regional, and international levels.
It is our strong belief that creating opportunities for youth to work on real scientific projects will develop their competencies in sustainable community development. Knowledge gained from collecting scientific information on the local natural environment can play an essential role in mobilizing local communities to begin other local environmental initiatives and sharing information. The overall long term goal is to establish a local longitudinal monitoring program that will then lead to working with other school groups and scientists internationally. Funding from the Climate Fund (Loftslagssjóður) will help to hire a naturalist for the project who will coordinate with the youth, teachers, schools, scientists, along with other stakeholders.
The project co-leaders are Einar Ó. Þórleifsson and Dr. Jessica Aquino. Einar is a naturalist working for the Northwest Iceland Nature Center and the Icelandic Seal Center. Jessica is an Assistant Professor at Hólar University in the Rural Tourism Department and heads the Tourism Research Department at the Icelandic Seal Center. In partnership with Dr. Sandra Granquist, Head of Seal Research at Marine and Freshwater Research Institute and Head of Seal Research Department of the Icelandic Seal Center.