Two volunteers have been assisting Sandra Granquist head of our biology department this summer. One a fully licensed veterinarian from Germany, the other a veterinarian student from France. They have mainly been doing work at our laboratory, preparing samples etc. Being able to get volunteers to assist at the Seal Center is very important for the operation of the Center and we thank them for their help this summer.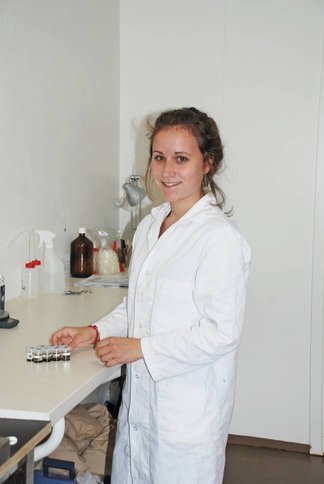 Valerie Scoll veterinarian student from France working
at the Seal Center lab.