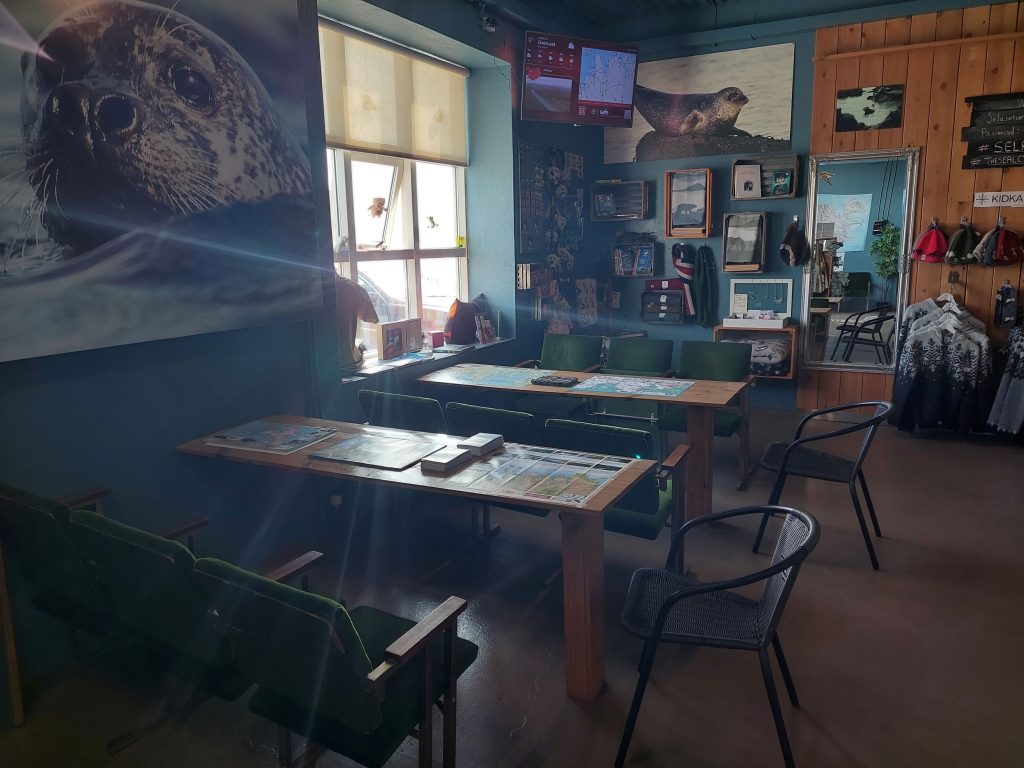 During the local festival the Icelandic Seal Center will be open 10:00 – 22:00 from Wednesday 26. till Saturday 30. July. Happy hour from 18-20.
Come learn about the seal and the walrus, buy nice items in our store, some on special festival offer, enjoy a good cup of coffee/hot chocolate or try something different at our bar.
Every purchase is a valuable support for us.