In the latest edition of Feykir, a local newspaper, is an article on a harpseal pup being found at the shore close to Sauðárkrókur. The article contains a short interview with Sandra Granquist the head of biology research department at the Seal Center. She was contacted in order to get information regarding the pup when it was found.
It is important for our specialists to get information like this, especially regarding species that normally do not breed here. 
More information on Harp Seals can be found here.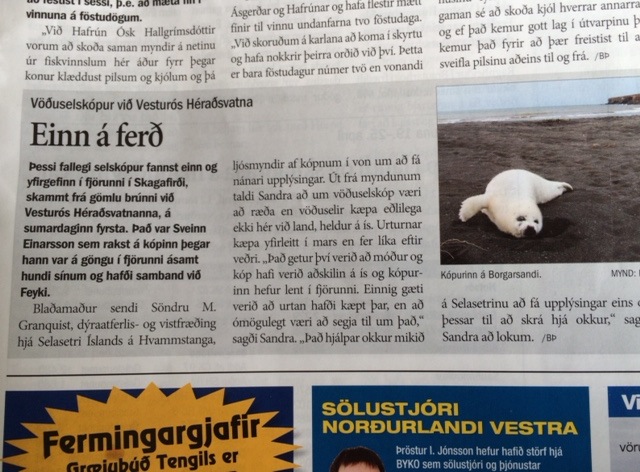 The Article in Feykir newspaper.