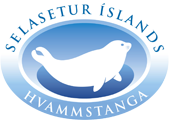 The Icelandic Seal Center invites applications for the full-time position as director of the center. The Icelandic Seal Center was founded to foster pinniped research in Iceland, to promote sustainable tourism in the area, and to educate the general public about seals. The Center was originally established in 2005 in the interests of further reinforcement of sustainable tourism in Húnaþing vestra region. The Seal Center is located in the village of Hvammstangi, which is a family friendly community with excellent educational and healthcare facilities. The location offers great access to nature. See our website: www.selasetur.is
The position entails:
Goal setting and leadership of the institute
Leadership in developing and implementing new research projects
Involvement in the development of local nature-based and rural tourism related to seals
Hosting and teaching student groups and visitors
Financial and management leadership
We are looking for a person with:
Master's degree in tourism studies or fields related to the research focus of the Seal Center is required, but Ph.D. is beneficial
Experience in project management, research, teaching, and tourism development
Leadership qualities, and who is responsible with good personal skills and able to manage diverse collaborations
The position starts January 1st 2021; application deadline is November 1st 2020.
Applications, including a CV, academic records, and two letters of recommendation should be sent to: Guðmundur Jóhannesson gummijo@simnet.is