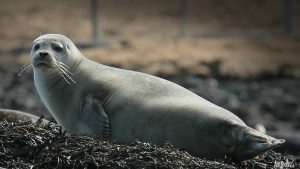 The tourist information centre for Hunathing vestra at the Icelandic Seal Centre welcomed 1679 guests during the first three months of 2018. For the same quarter (Q1) in 2017 we welcomed 1958 guests. This is a Year-on-Year (YoY) 14% decrease in visitation.
Number of tickets sold to the museum also decreased in Q1 2018, by 10% YoY.
Decreases in visitation occurred in all 3 months, with January down 17%, February down 16%, and March down 13%. The decrease in visitation is partially explained by bad weather in January and February, as mountain passes to the North were frequently impassable, but this was not the case in March.
Q1 and Q4 is where the fewest visitors come to the centre, so this decrease does not have much significance to our total number of guests for the year – but these numbers may provide an indication of a cooling of the tourism sector in peripheral regions.